Training and awareness programs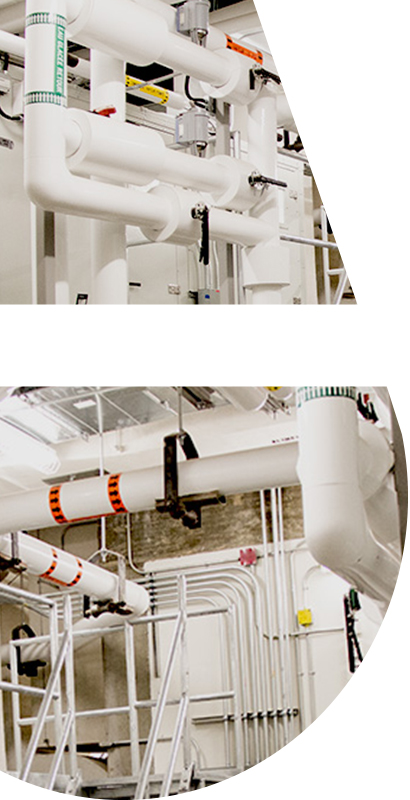 « human health at the heart of our interventions »
Darspec's awareness program is designed to help building owners and property managers; senior management, plant managers and those responsible for occupational health and safety to preserve and use the drinking water wisely in the buildings under their responsibility. We discuss the most frequent causes of contamination, the repercussions on human health and operations as well as the solutions to be put in place to avoid a potential disaster.
Following from our programs, you will know how to ensure that your building complies with the laws and codes in force and thus avoid possible litigation in the event of contamination of drinking water.

Training begins when the project starts
The implementation of any building water management and protection program is most successful when all participants receive proper training. We recommend that you start each project with tailor-made training to identify the targeted objectives, the potential risks of slippage and to understand the corrective measures brought by the upgrading of your installations.
Property owners and managers, occupational health, and safety officials as well as personnel involved in plumbing, sanitation and building maintenance will benefit from this training.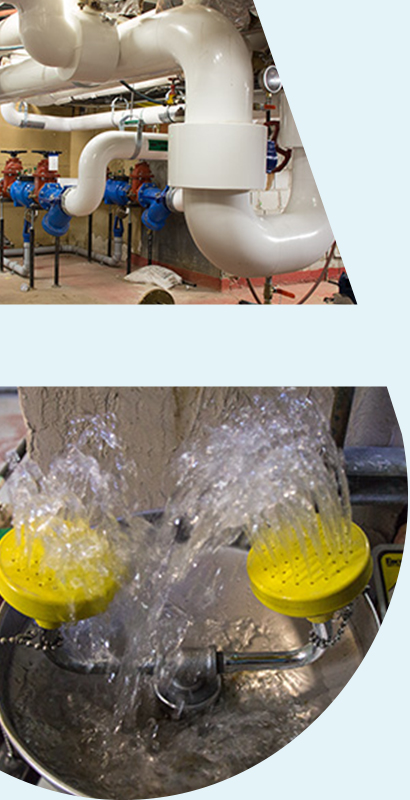 Continuing education: keep your drinnking water management programs up to date
A drinking water management program is essential to ensure compliance with standards, the proper functioning of a building and the protection of all building occupants. We offer tailor-made training for clients who want to:
Evaluate on an ongoing basis the practices in place and the behaviors to be improved to preserve the potable and safe nature of the water,
Identify modifications or additions to the plumbing network that could present a risk of contamination,
Keep their knowledge up to date on current standards and recent changes in the industry,
Know the errors related to the installation and maintenance of emergency shower networks,
Demystify the types of mixing valves and their applications,
Implement water saving strategies in order to reduce the ecological footprint and reduce operating costs,
Plan a good installation of a booster station.
Our training, offered in the workplace, is tailored to the duties of managers and support staff, namely:
Occupational health and safety professionals,
Production managers,
Plant managers,
Engineering directors,
Plumbers and maintenance technicians,
Senior management and decision makers.
Topics covered in our awareness and training programs
Description and application of laws, plumbing codes and standards in force,
Demystification, clarification and application of specific standards such as: CSA B64.10 and ANSI Z358.1,
Addition of equipment correctly connected to the plumbing network, such as water supplies to specific equipment (food production, use of cleaners, autoclave, etc.), detergent dispensers, a fire sprinkler system, etc,
Selection and installation of backflow prevention devices (understanding of product specifications and technical drawings),
Risk behaviors and preventive practices,
Characterization of a network of emergency showers and the necessary corrections to make it compliant and safe,
Situations of current problems and their solutions,
Real cases of contamination and their consequences.
We adapt the content of our training courses according to the use of drinking water and the type of installation of our customers.
You want to deepen or refresh your knowledge on a specific subject, we can prepare tailor-made training to meet your needs. Our experts are available to offer this training either as a traditional course or as a practical workshop. This training can be offered for a person or a team either in our training room or on your premises.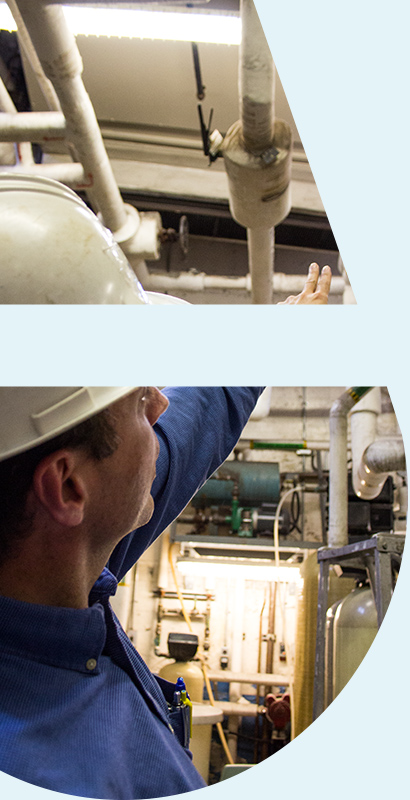 You wish to prepare a program for managing the use and protection of drinking water, our experts are available to support you on a specific consultation basis to meet your needs.
More specifically, we can help you if:
You have just received a notice of non-compliance from an inspector,
You do not know where to start to make corrections,
Your insurer asks you to validate certain installations,
Your customers ask you for certain accreditations.
To name just these examples.
You want to inform, educate, and raise awareness among your guests at shows or events related to drinking water management and protection and building water engineering? Our experts are available to conduct a conference, or a workshop based on your specific needs.